Dr. Jaroslav Egon Salaba Vojan
Performs Marriages - Hosts Radio Hour - Radio Narrator
Name: Jerry Vojan
Sex: Male
Age: 72
Address: 831 Gunderson Avenue
Burial Place: Chicago, , Illinois
Birth Date: 03 Feb 1872
Marital Status: Married
Occupation: Minister Of Free Thinkers
Race: White
Father's Name: Vincent Vojan
Mother's Name: Anna
Spouse's Name: Maria
Informant's Name: Jens
Event Type: Death
Event Date: 29 Dec 1944
Event Place: Oak Park, Cook, Illinois, United States
Entry Number: 969
Cemetery: Bohemian National
Birthplace: , , Bohemia
(1)
Family Search's 1944 death information for Dr. Jaroslav Vojan confirms what newspaper clippings had revealed for many years prior to his death - Dr Vojan also performed marriages
Threads of information reveal that Dr. Vojan was a "Free Thinker" for most of his life.  Newspapers reveal that in editorial writings by Dr. Vojan and by the many marriages he performed.
Newspapers repeat two common phrases in a number of the marriage listings: Bohemian Congregational Church  and Bohemian Rationalistic Congregation.
Included in clippings below is one on the founding of the Chicago Branch of the Bohemian Comgreational Church in 1888, and an interesting article which describes that Dr Jaroslav Vojan married the parents of Judy Baar Topinka.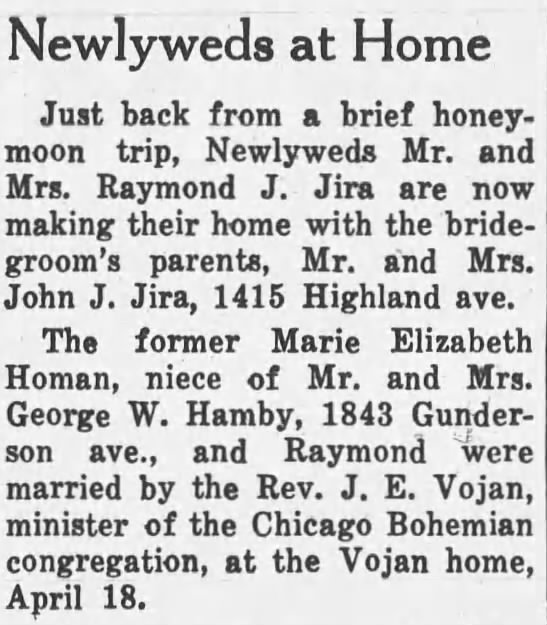 The_Altamont_News_1888_07_19_page_7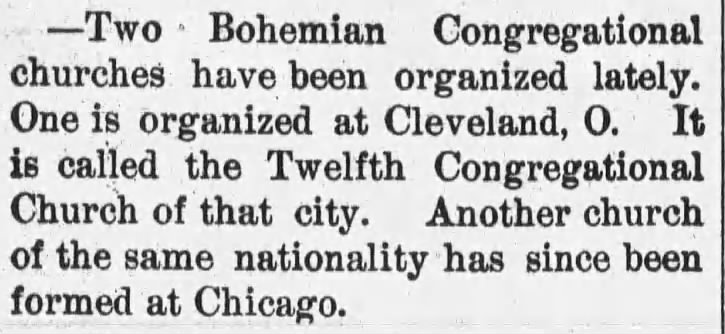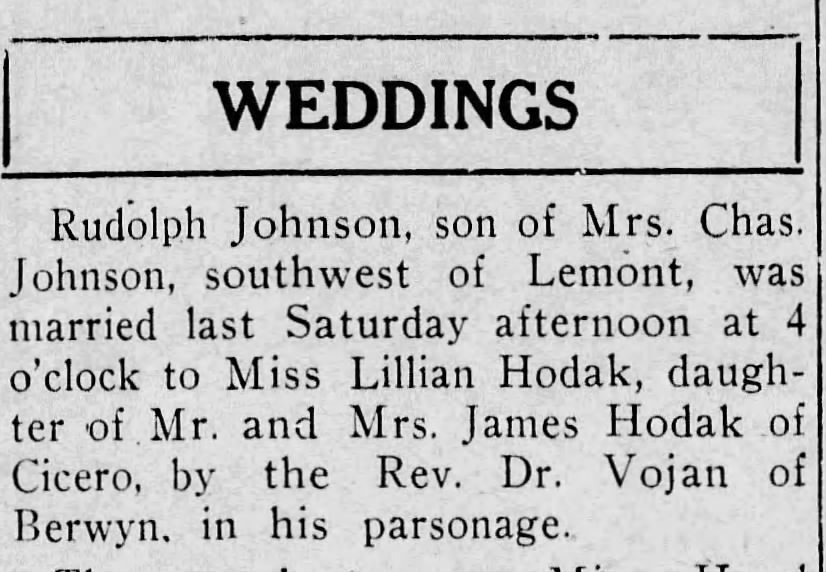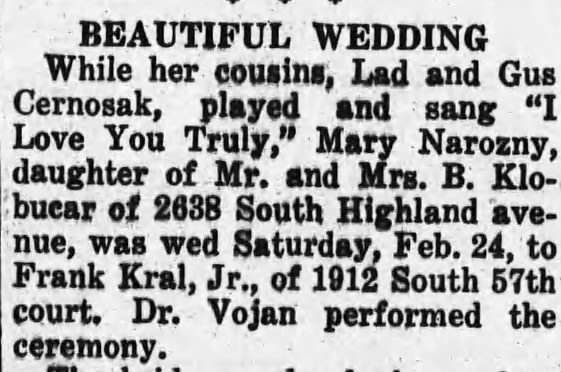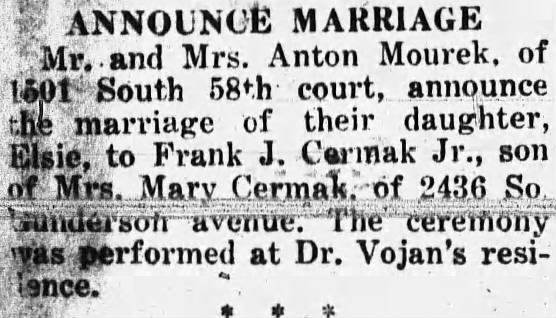 In the mid-1930's newspaper clippings begin to list Dr. Jaroslav Vojan as a "Free Thinker" minister.  That appellation is usually associated with the marrige announcements.
Another work becomes common when the newspaper clippings describe Dr. Vojan as hosting or narrating programs on Chicago WGES and Chicago WHFC radio channels, using the wording; "Czech Rationalist" or "Czech Rationalist Society".
Below are examples of those newspaper clippings.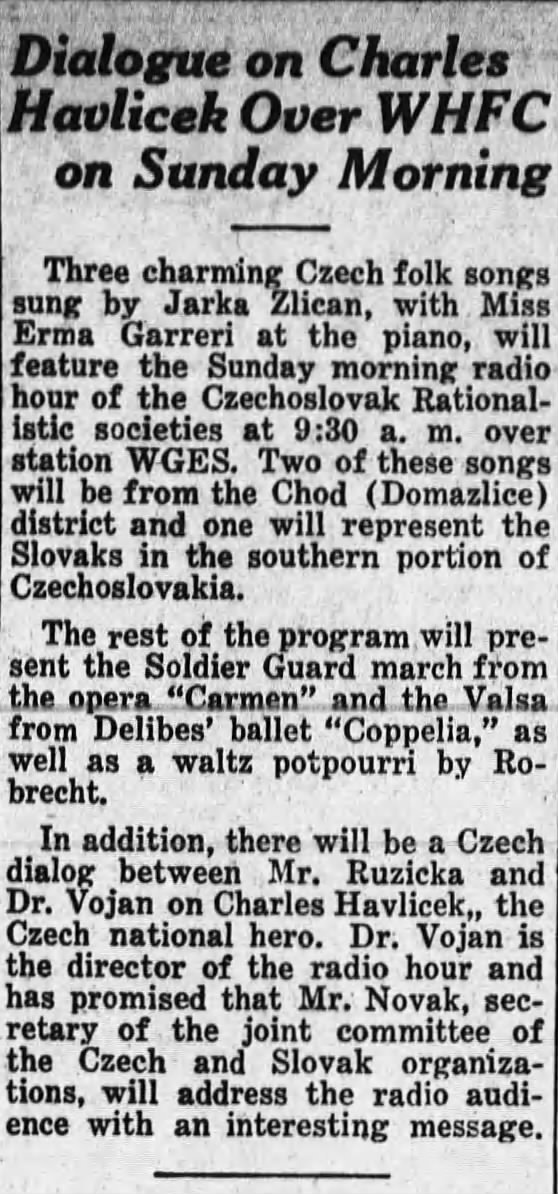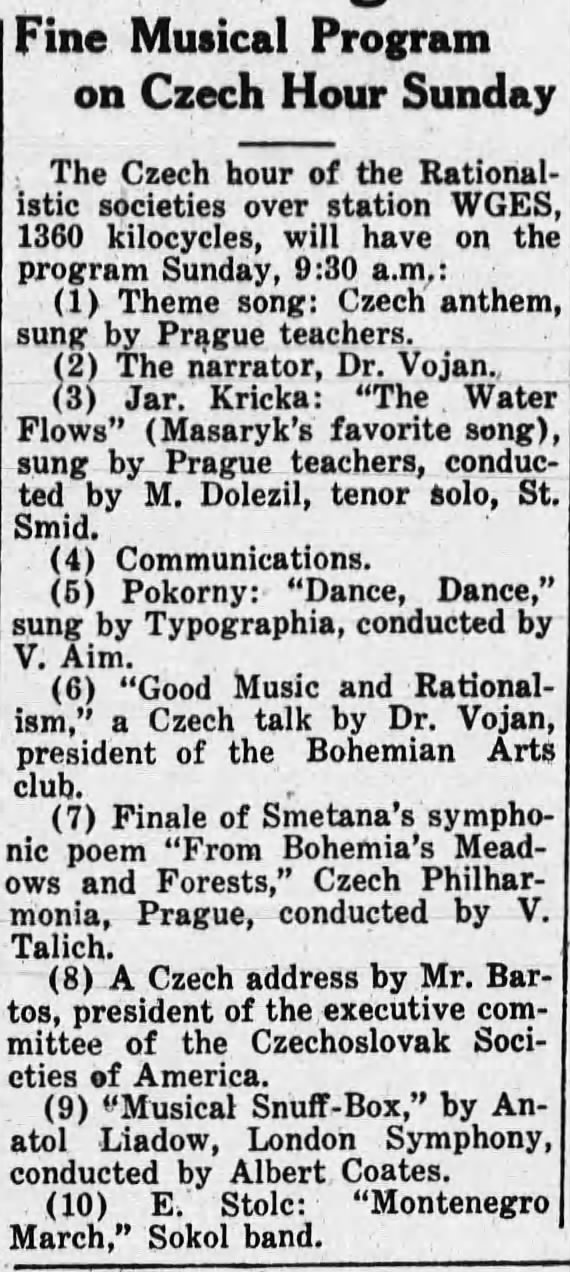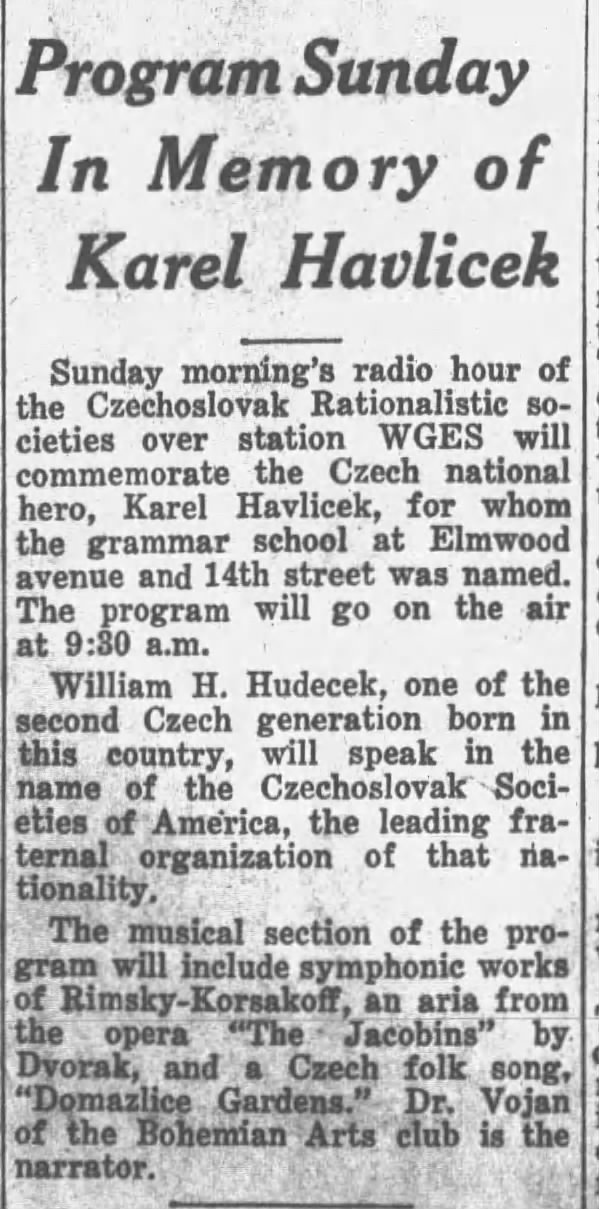 References - Resources
(1) "Illinois, Cook County Deaths, 1871-1998," database, FamilySearch (https://familysearch.org/ark:/61903/1:1:Q2MH-CHTC : 17 March 2018), Jerry Vojan, 29 Dec 1944; citing Oak Park, Cook, Illinois, United States, source reference , record number , Cook County Courthouse, Chicago; FHL microfilm .
Digital Folder Number: 100613971
Image Number: 00721