Membership meetings are held at:
First Presbyterian Church of La Grange
150 S. Ashland Avenue in La Grange
Meetings begin at 1:30 pm Lower Level
Entrance door - west side of the parking lot.
Meetings are free and open to the public.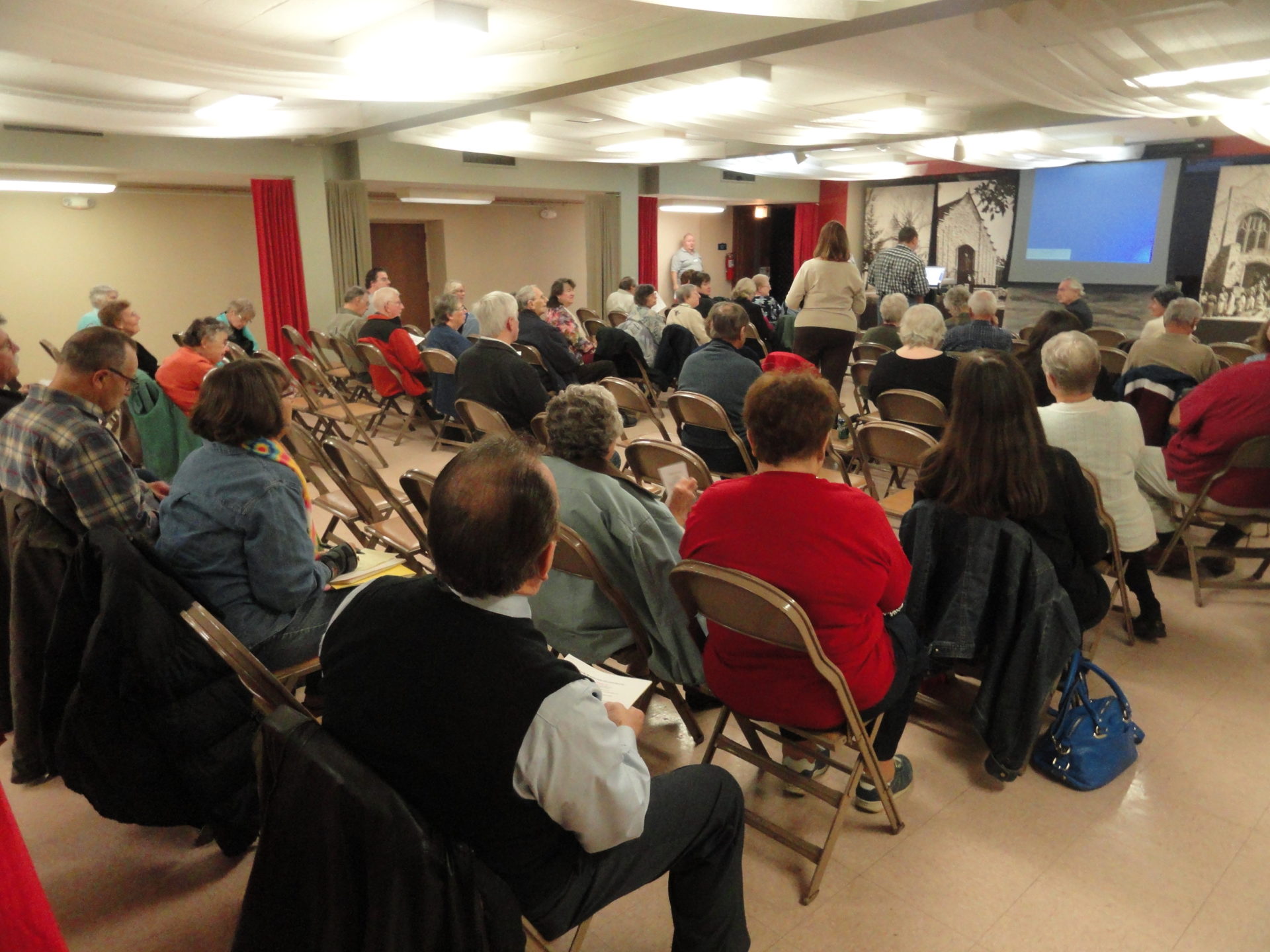 May 4 - 2019
Steve Szabados - DNA Genealogy Testing - Science vs. Tools.
DNA testing may give you clues to unlock these (genealogy) secrets. This program will discuss practical tools that are available that should answer some of your questions and make you think about a few more.
Steve Szabados is a genealogy speaker, author, and  columnist. He is a member of the Polish  Genealogical Society of America, the Illinois State Genealogical Society and Northwest  Suburban Genealogical Society. He is also a  genealogy volunteer at the Arlington Heights Illinois Library. He is the author of six print books.
August 17 - 2019
Jeanne Larzalere Bloom - "Give Me...Your Huddled Masses Yearning to Breathe Free: Immigration and Naturalization."
Learn how our ancestors were naturalized: when, where, and what records were created; and the information that might be found in these records.
Jeanne Larzalere Bloom, CG® is a full-time professional researcher with over fifteen (15) years of experience. She specializes in forensic genealogy, problem solving, multi-generational family histories, Chicago and Cook County research.
November 2 - 2019
Teresa McMillin -"He Took Her Name: Understanding German Farm Names"
In certain geographic areas of Germany, the custom of German farm names has been in existence since about 1000 a.d.  In this custom, a farm carried the surname and anyone who inherited that farm assumed its name as his surname. Usually, this was a son of the farmer, but if only a daughter existed, her husband would need to change his surname to hers. This lecture explains some of the common pitfalls a researcher may encounter when researching in one of these areas and how to overcome them.
Teresa Steinkamp McMillin, Certified Genealogist®, author of the Guide to Hanover Military. Reading German Gothic script found in German records prior to the mid-1900s is second nature to her. Researching ancestors in Chicago and other areas of the Midwest is another of Teresa's specialty areas. She is a multi-year attendee and teacher at the Institute of Genealogy and Historical Research (IGHR) and the Salt Lake Institute of Genealogy (SLIG).  Teresa chairs the monthly webinar series for the Board for Certification of Genealogists. She is a genealogy volunteer at the Arlington Heights Memorial Library.