USA Czech Data - Maps & Charts
The Internet is filled with data, including facts and figures related to historical and current  Czech maps and charts, but also maps and charts of Czech data for the United States.
The Census Bureau, state and local agencies, educational institutions and individuals all post data which can be of interest to those of us with a focus on Czechs and descendants of Czechs living in the USA.
Computer mapping programs abound and many take advantage of an abundance of data and present that in map or chart form for a variety of purposes.
One can find maps and charts with a focus on the national level.
Much of the data is gathered by the US Bureau of the Census.  The Bureau makes the data available to the public, and they can work with the topics they wish.  The Bureau also creates many of their own maps and charts.  The American Community Survey publishes them quite often.
Unless credited in another manner, maps and charts are from: government agencies, in the public domain or provided by individuals in the creative commons attribution.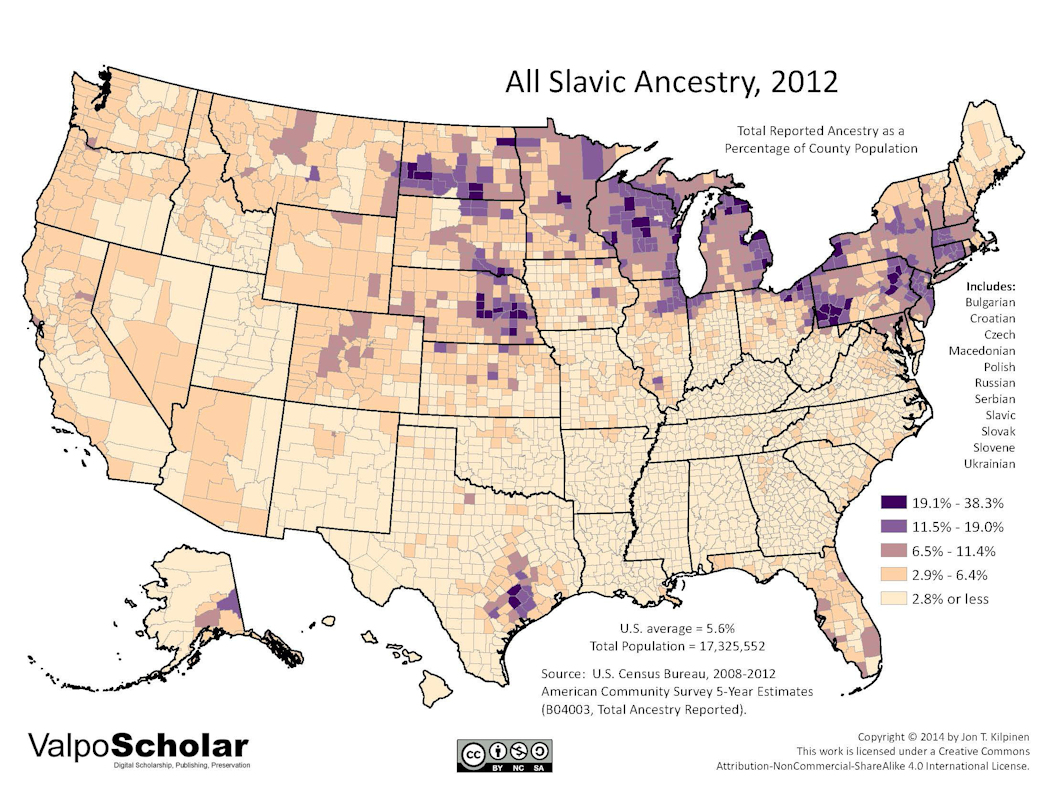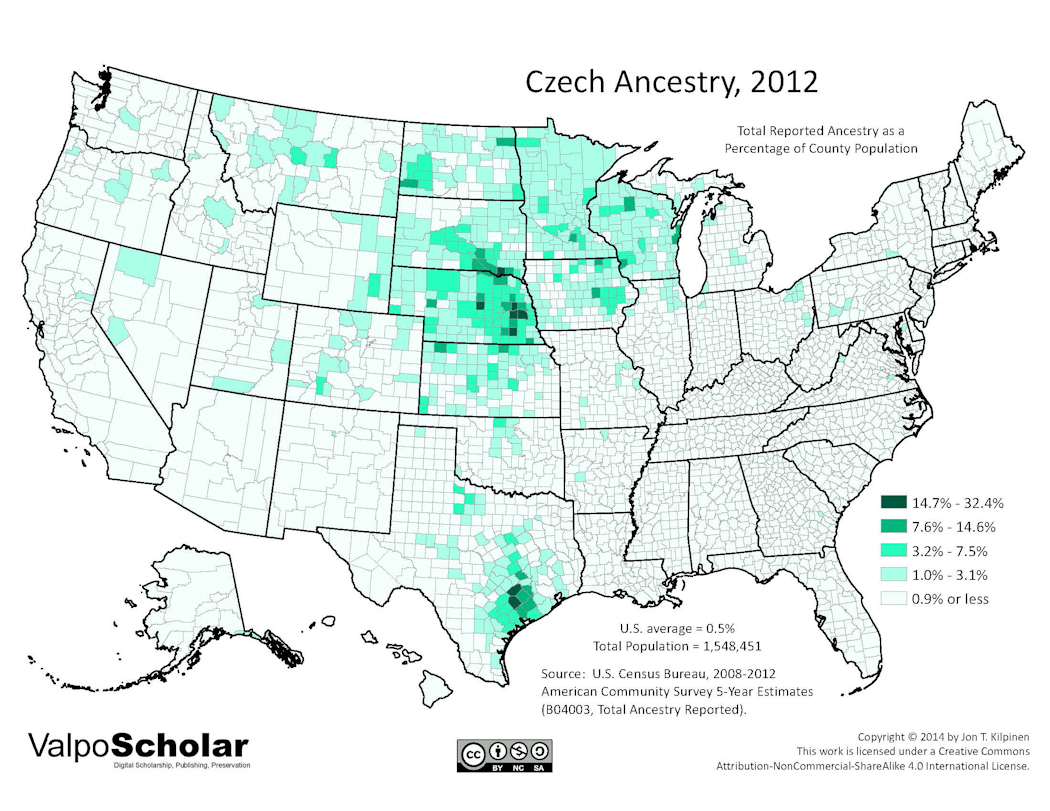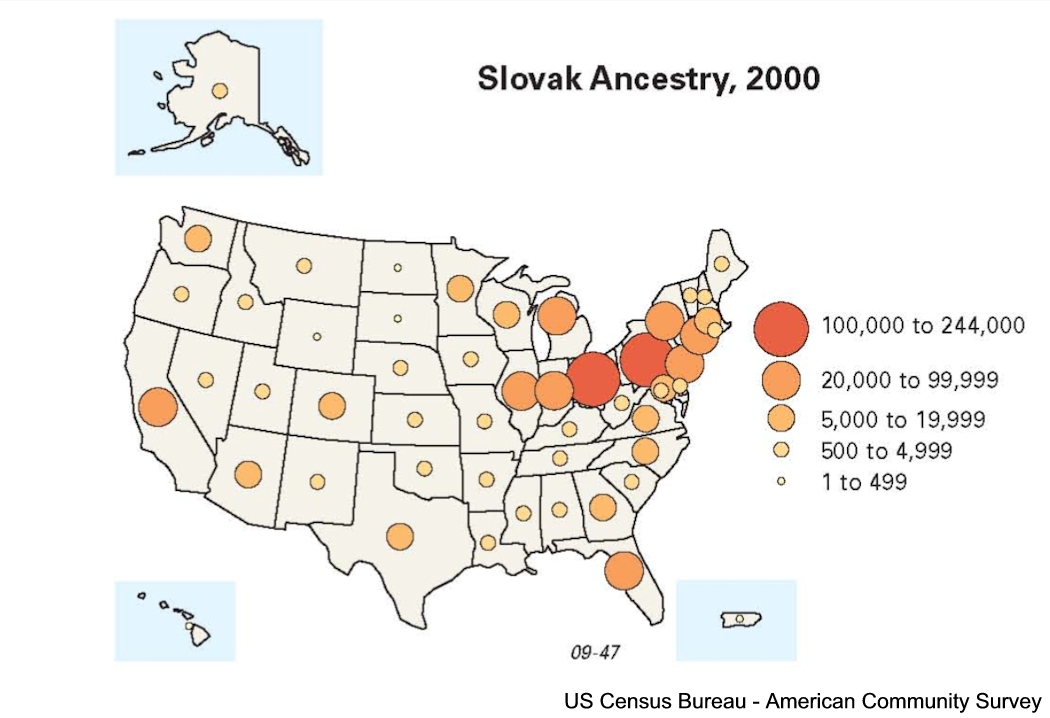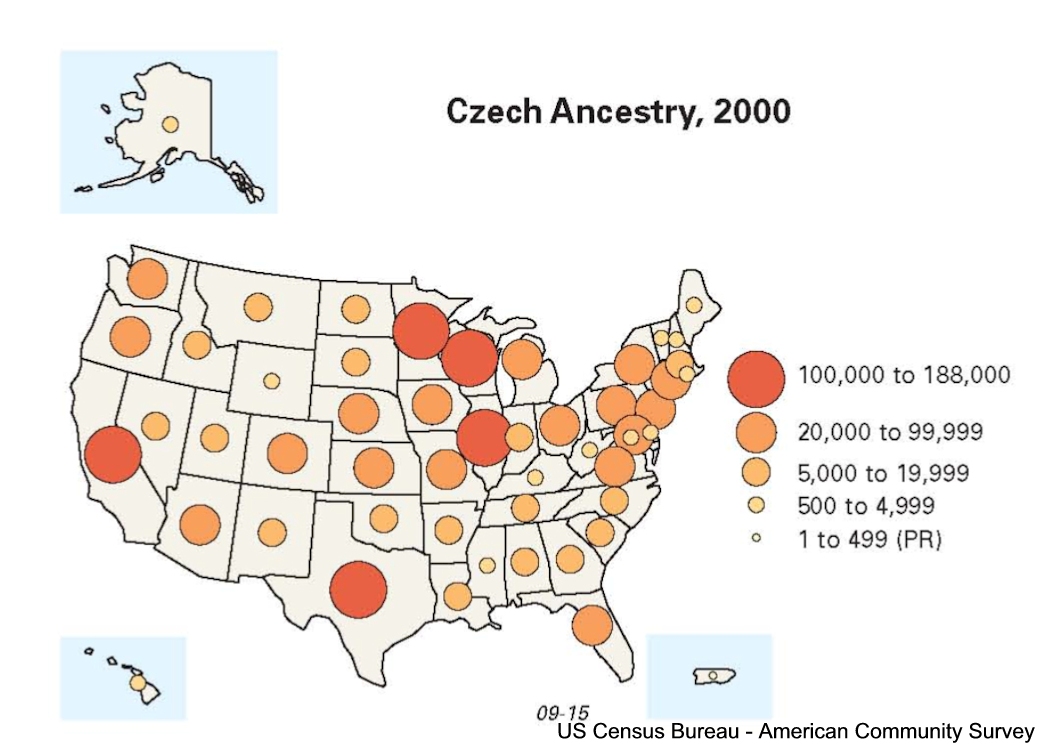 The Census Bureau has some really nifty tools for the user.  One is the ability to create your own maps from the data they have available.  I made a map of 2017 projected Czech population by state.  You can click on the image below for a larger view.
States, Counties, Townships?  Another web site https://statisticalatlas.com/state/Illinois/Ancestry can display the data in map and chart form.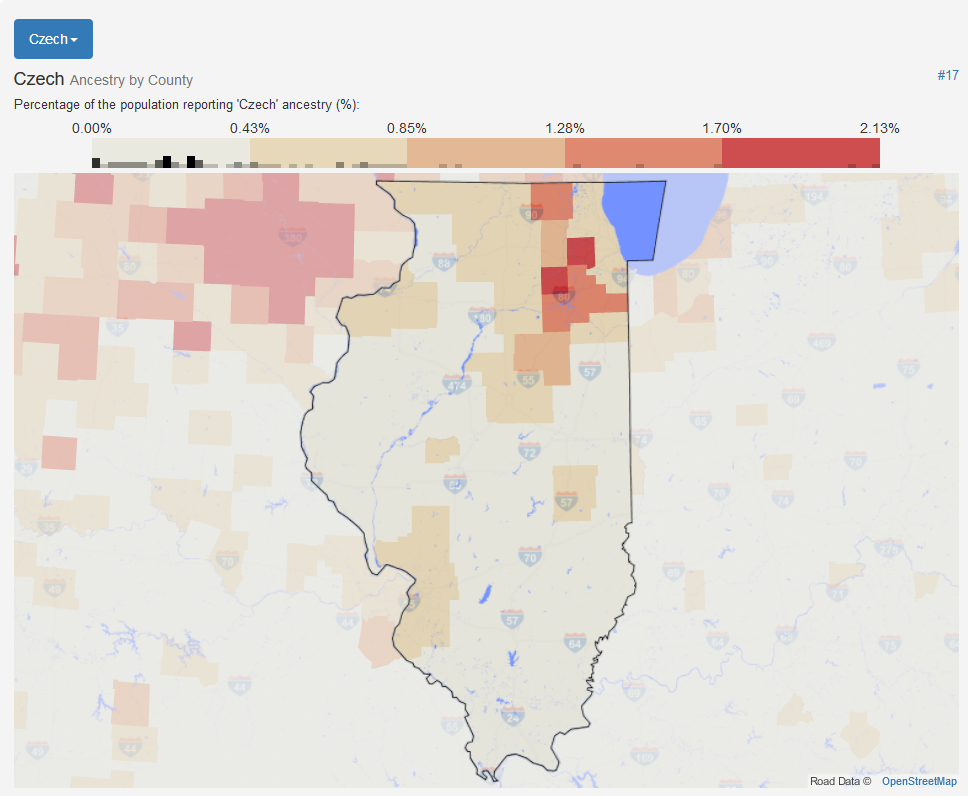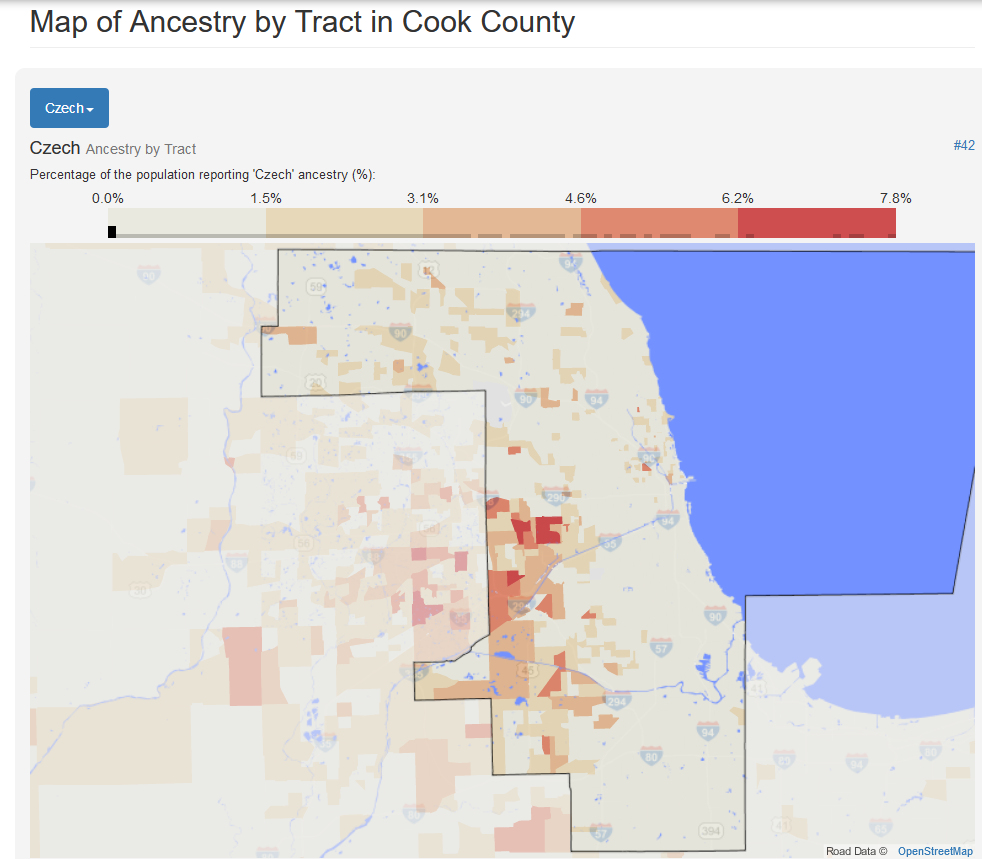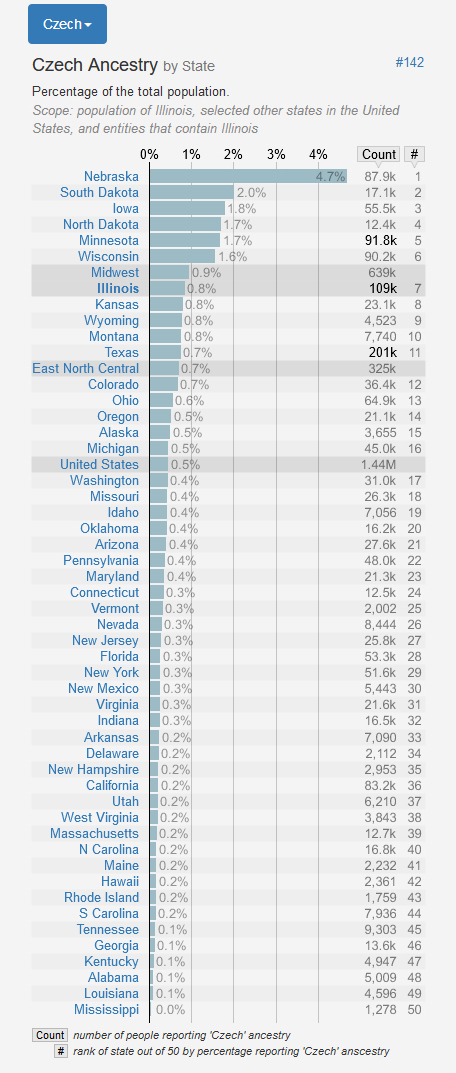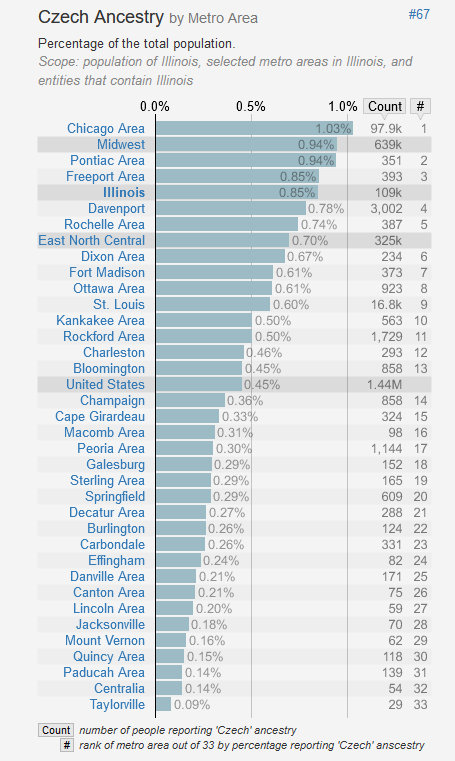 https://statisticalatlas.com can also produce charts related to Czech ancestry or another group.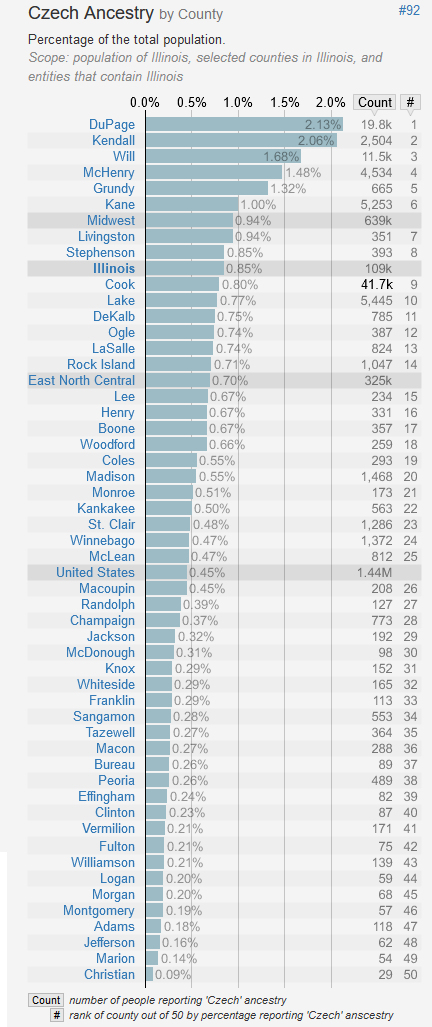 Interested in more Czech related maps and charts?
Geographic Information Specialist Richard Boruta has made an excellent presentation "Mapping Czech Ancestry in the United States".  I recommend you take a look.
https://www.slideshare.net/RichardBoruta1/aag-presentation-on-czech-immigration-and-ancestry
Online mapping program - this page allows you to list Czech ancestry.
https://www.thecinyc.com/2013-17-ancestry-a-f
Metrocosm web site:
Animated Map - From 1820 to 2013, 79 million people obtained lawful permanent resident status in the United States. The interactive map below visualizes all of them based on their prior country of residence. The brightness of a country corresponds to its total migration to the U.S. at the given time.