Saint Joseph's Church - 1906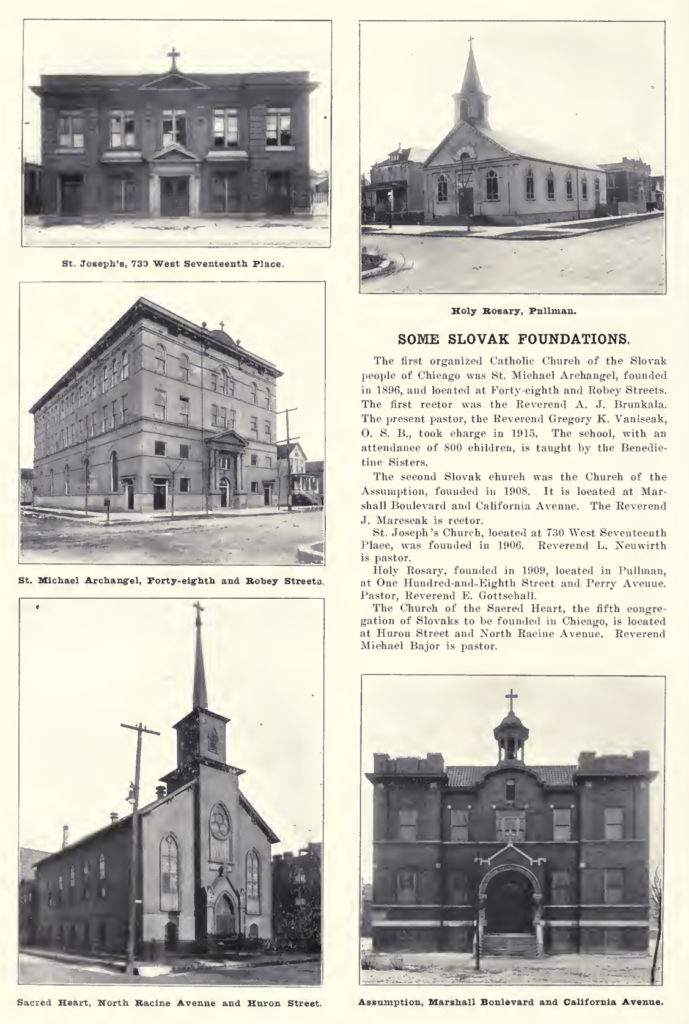 Seek information on Saint Joseph's church at 730 West 17th Place?  Some references indicate it is a Bohemian church.  Other references list it as a Slovak church.  The 1915 publication of the Chicago Archdiocese, lists it as Slovak, along with several others.
St. Joseph's Church ( Slovak ) is located at 730 West 17th Place. It is a combination building of church and school . The congregation is very large and the parish covers a large territory. This parish has a number of entertaining and instructive enterprises . It has many societies and branches of many church organizations. In the school there are five Sisters and 250 pupils. Rev. J. Oslavsky is the pastor and has met with gratifying success. (1)
Saint Joseph's church's parish area was taken over by Providence of God.  Providence of God is located at 18th and Union.
Providence of God was "subsumed" into Saint Procopius Church in 2015. (PG)
The Archdiocese of Chicago closed St. Joseph's Church on December 31, 1968. (C)
References:
Saint  Joseph's Slovak Church - Illinois Catholic Historical Review, Volume 1V, July 1921, Number 1, Published by the Illinois Catholic Historical Society, Chicago, Illinois, Page 189.
C. https://archives.archchicago.org/documents/1004501/1006364/Archives-and-Records_Closed-Parishes-Schools-Orphanages_June-2019.pdf/32c281c6-0736-4040-8869-85f6ea147725
PG https://www.archchicago.org/documents/20342/21370/News-Release-Suppression+Providence+of+God.pdf/9efa7078-8a74-4876-803b-edf1880f2eeb